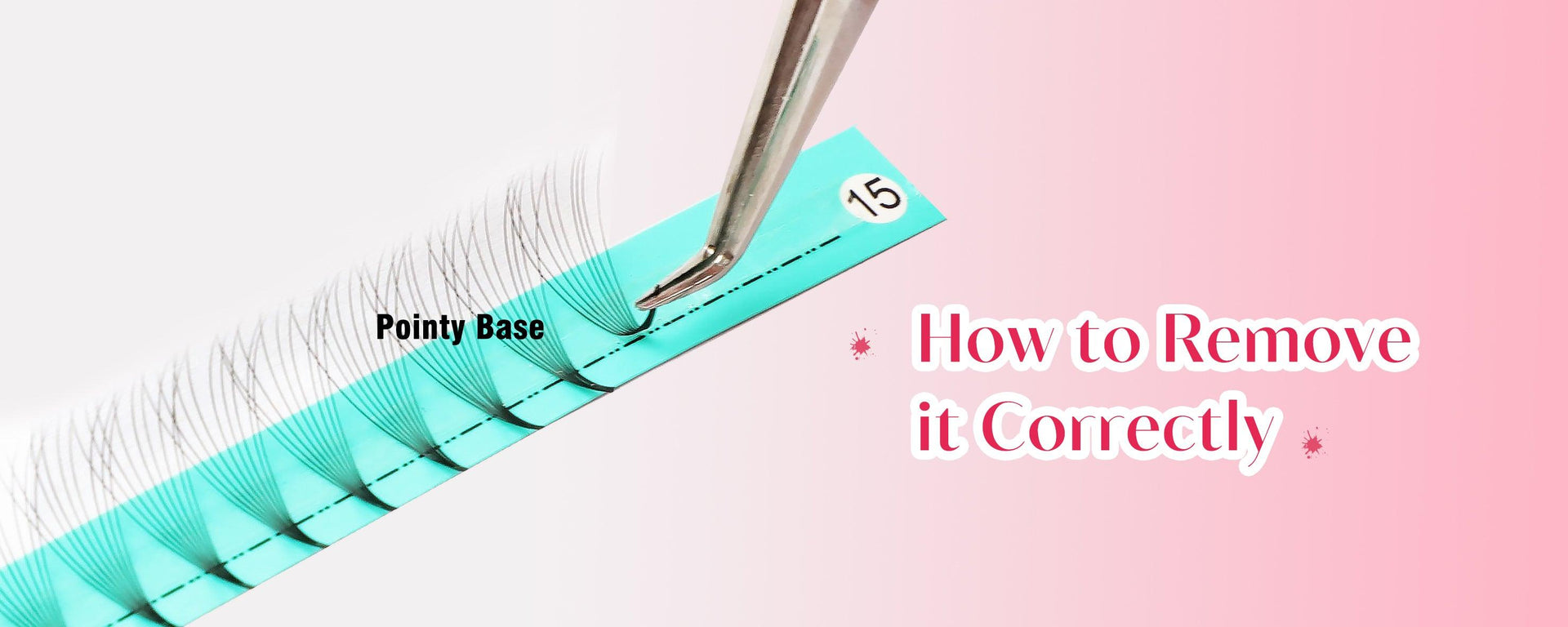 How To Pick Up/ Remove Premade Fans
You Must Need To Know This!!
If you're a lash artist and you have a need for premade fans, you'll wanna make sure you know how to remove and pick up these delicate, perfectly symmetrical fans from their tape strip! 
It's important to pick up your lashes correctly so you don't damage them when the fan comes off the tray. Because the fewer fans we break, the more money you make! Since these fans are different from our Promade fans, Here are some tips, notes and cautions on how to properly Premade Volume fans.
How To Pick Up Premade Fans. Two ways to pick up premade fans
✨Technique #1 is flipping the tweezer upside down and picking up the fan from the base.
✨Technique #2 is picking up the middle of the fan.
✨ We love technique 2 because it's faster. You just pick up and dip the fan in glue. That being said, #2 takes a bit of practice. The pickup movement has to be just right to avoid having the fan split in half.
Here's the main caveat!
- Do not peel in the middle of the fan.
- Do not peel at the top of the fan.
- Do not bend the lashes.
- Do not peel backwards.
- Don't pull them up.
Doing any of these means you risk breaking your lashes.
Our handcrafted, premade Volume fans are made from the highest quality of lash extensions, with all of the requirements for 'perfect fan' characteristics met! We only do quality, we only do luxury, at vavalash.com