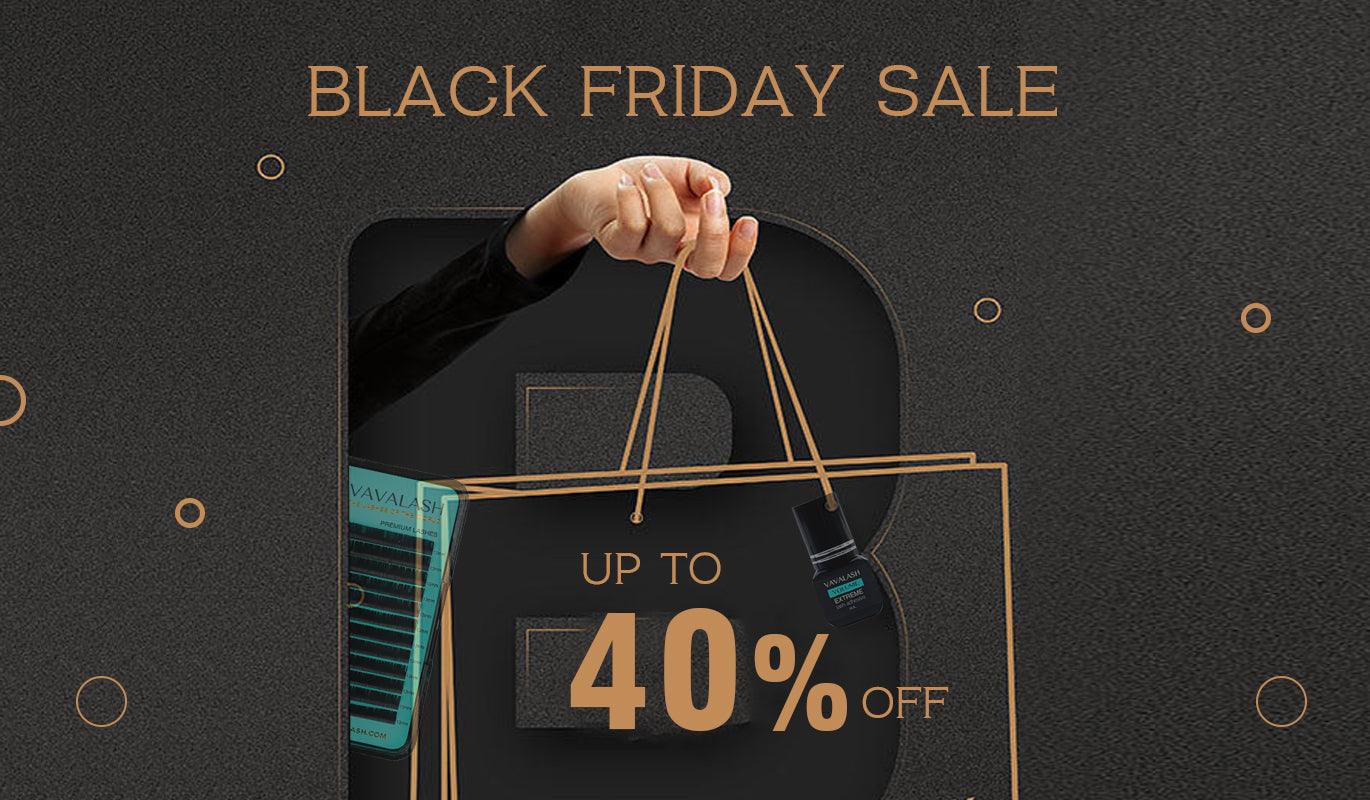 Eyelash Extensions Black Friday 2022
Black Friday is a special…shall we say, affair? It's the time of year VAVALASH offers its best eyelash extensions on sale! This once-a-year promotion includes everything a professional lash artist might need — extensions, lash adhesive, accessories and more!
Black Friday historically has become the biggest sale of the year, you will be able to enjoy up to 40% discount on eyelash extensions, and up to 35% discount on eyelash glue among other promotions!
You can go to the VAVALASH store to learn about
When Does the Black Friday Lashes Sale 2022 Begin?
Black Friday 2022 deal at VAVALASH will begin November 22 and will last until November 28, including Cyber Monday. Please note, Black Friday Sale may end up earlier, if we run out of stock, so be the first one and mark this sale in your calendar!
What offers we can provide?
40% discount on Premium Eyelash Extension
35% discount on Easy Fan Lashes and Adhesives&Remover&Primer&Cleaner
30% discount on Accessories
A $5 voucher and free gift for each order(Discount Code:BF5)
Orders > $200 take $10 off(No Code)
Orders > $260 get free kit